CryptorefillsLabs is where the data and the ideas that support our mission are collected, analyzed, researched, discussed and prototyped before they become part of our product. In January

2021

we decided that opening our Labs to the outside world we could gain greater insights and allow our research to have a greater impact.

Our Labs are now open

to our customers, partners, stakeholders and crypto community with the goal of

promoting the adoption of blockchain

based currencies in everyday life.
Our research is concentrated on investigating the adoption of blockchain based digital currencies (e.g. bitcoin) as money and as a means of payments.
Most research on this subject has been conducted on the Merchant perspective, analyzing for example the adoption or the intention to adopt cryptocurrency payments at point of sale.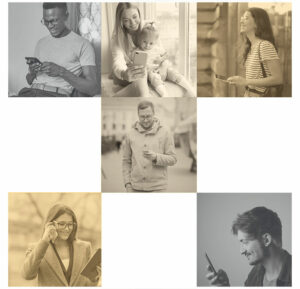 We are entirely focused on the "consumer side" of cryptocurrencies.
Since we believe that investing and saving (whether in fiat or crypto) is a luxury very few people can afford and that for blockchain-based currencies to gain massive adoption they must be used in everyday life this is precisely where we concentrate our research efforts. For example we want to understand the demographics and the motivations of people spending cryptocurrencies for everyday goods, their experiences, their issues. To do this
we produce thematic research
(e.g. Lightning Network adoption), user case studies and wide scope quantitative studies such as our Global Cryptocurrency Consumer Report
Our research has two goals. First we use the data collected to improve our services offer. Second, we share the findings of our research with the community in order to further promote the adoption of blockchain-based digital currencies
Privacy is a main concern for our customers and obviously for us too. Besides complying with EU regulation, also for our research we adopt the strictest privacy measures. You can read more here, but for the sake of clarity, we will never 1. Sell or share any personal information to third parties. 2. We will never use data collected in surveys for any direct marketing purposes.